Table of content
A user case interview
Rowing is one tough sport! In this first interview of what we hope is many more to come, we are getting to know a little bit more about the people who use Enode Pro in their day-to-day life. Joel Naukkarinen is a pretty impressive human if you ask us, and so we thought it would be a nice way to start. We asked him a few questions about himself and his use of Enode Pro below:
Can you give us a little introduction to yourself and your background?
I am a 29-year-old professional rower from Finland. Besides my rowing career, I have studied medicine at the University of Eastern Finland for the last 10 years and graduated in March 2022. During that time, I also started my Ph.D. in clinical neurophysiology. Neurosciences are my top interests.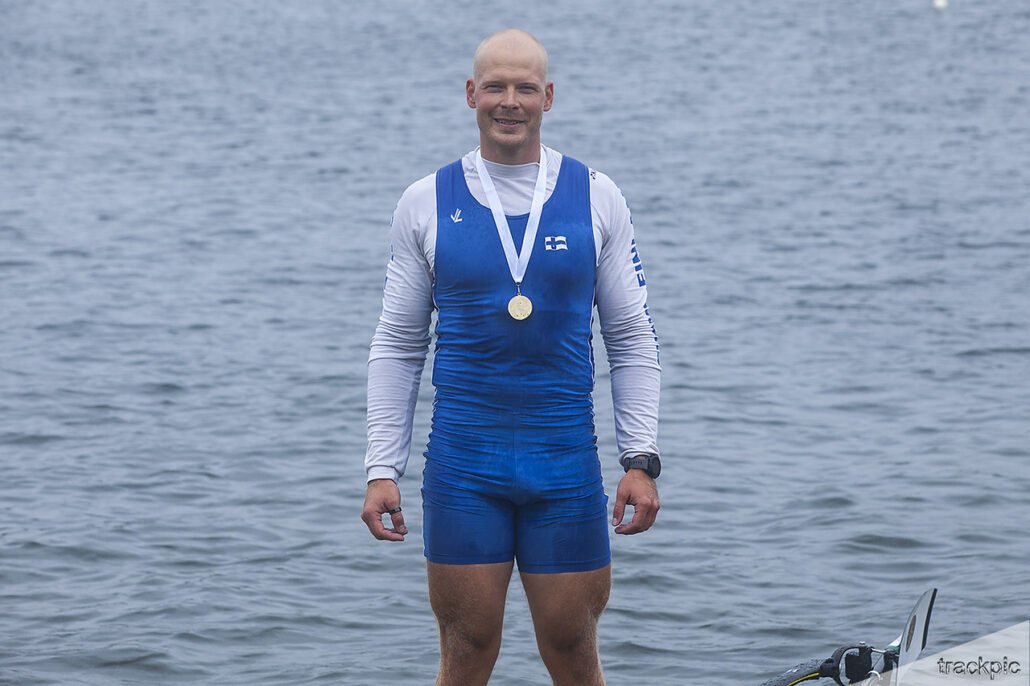 What does your current role involve?
The last few months, I've been working to build better conditions to reach my Olympic dream in sports. It is a very difficult task to try to make a career or even the most ascetic living out of rowing. I am doing three different sports at the World Championship level (flat water, coastal and indoor rowing) and even as a national team member I am paying for almost every race myself when getting selected. I have also been working on my Ph.D. and I have several different positions of responsibilities which keep me busy.
What made you choose Enode? How do you implement the use of Enode in your setting?
I'm collecting a lot of data from my training with my coaching team. We strongly believe in knowledge in the process of succeeding. Enode is a very handy tool to collect data at the gym, and I have been using it for several months now in every strength training and speed session. Depending on training emphasis, I am having 1-4 of those sessions in a week; usually, one takes around 3 hours.
How has using Velocity Based Training (VBT) and Enode helped you overcome challenges or improve your workflow?
The biggest thing that I noticed actually from the very beginning was the better quality of the training. Even though I have valued speed and strength training very highly already before and working intensively with those abilities, I noticed that I was able to push my results even better "when someone was always watching" i.e. measuring. It wasn't anymore just the aim to lift in a way that looks fast – instead, I started to see the difference in repetitions becoming faster and faster. I have started to get more gains from that same time spent at the gym.
Same time I feel that my coordination and ability to feel and evaluate my movements have improved. Especially the speed component of different movements. I'll see that now as an important part of athletic performance.
The ultimate guide to our approach to Velocity Based Training